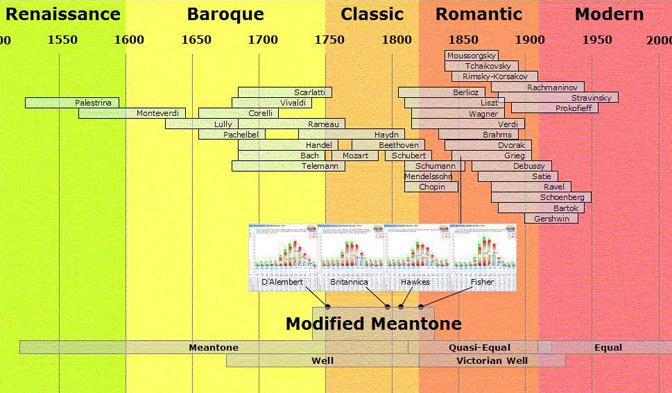 The purpose of modified meantone was to increase the number of good M3s to nine or more.
The price paid for this was harmonic waste in the major triads C#, Eb, Bb, F.
D'Alembert: French mathematician.

Britannica: By 1797, tuners had learned to modify the meantone temperament so that nine keys
could be used. The Britannica described this temperament as "better adapted than any other
to keyed instruments."

Hawkes: "Improved Modified Meantone" (1807)

Fisher: A Yale mathematics professor, Fisher studied musical compositions for interval usage,
and constructed this temperament so that the C, G, D and A major thirds would be perfect.